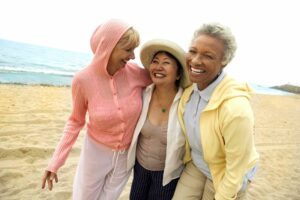 Women today have much to celebrate! Over the past few generations, women have made impressive social strides and are more educated, earn higher income and assume a more powerful role in both the workplace and with home finances. Over 47% of women in a recent survey considered themselves the CFO of their home. However, the financial industry is still very male-focused leaving many women feeling financially insecure.
Almost all the women surveyed believe that knowledge is power and that financial guidance provides is key to financial confidence.
With that in mind, we have created the Women and Wealth Week where we will be holding multiple live events and training throughout the week all focused on financial issues pertaining to women and with a woman's perspective.
---
We will be covering:
The Dream Retirement Process

What you want – What you have – What you need – What to do

The 4 areas of your financial life – Tax Planning, Cash Flow Management (including retirement income), Investment Positioning and Estate Preservation
What are the keys to success in each area?
The importance of having all areas coordinated and working together
You will hear from guest speakers including:
Mary Helen Conroy will be speaking about passion and purpose, Life is a Daring Adventure
Shayna Borakove will be talking all about estate planning
Guy Riccardi will share investing secrets
Our Roundtable Team will talk about important but often overlooked aspects of banking, insurance, real estate, and taxes
Kari Wunderlun, Banker
Leah McDonald, Banker
Christina Weitzel, Real Estate Professional
Christine Stein, CPA
Tracy Zander, CPA
Carrie Heins, Insurance Professional
We will also be hosting a peer panel where you will hear other woman's perspectives on financial planning, purpose, retirement, caring for a spouse, and more.
---
REGISTER NOW