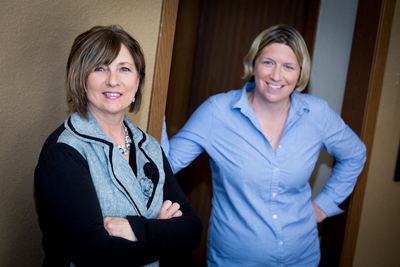 Financial Advisors and Founders of Bertram Financial
Bev and Michelle Bertram are both licensed insurance professionals and Investment Adviser Representatives serving as fiduciaries to their clients. Together, they have more than four decades of combined financial planning experience working with thousands of people throughout the Midwest. They created a proprietary system that guides people through all aspects of retirement planning, such as investment positioning, income planning, tax laws, estate preservation, and legacy planning.
Authors of "Creating Your Dream Retirement"
After seeing firsthand how wrong financial information can ruin financial futures and crush dreams Bev and Michelle decided something needed to change! So they became financial advisors on a mission to change their industry! Their goal is to turn confusion into clarity and see people live their dreams. That's why they wrote the book, "Creating Your Dream Retirement." It's not another book about money — it's about you, your family, and your dreams.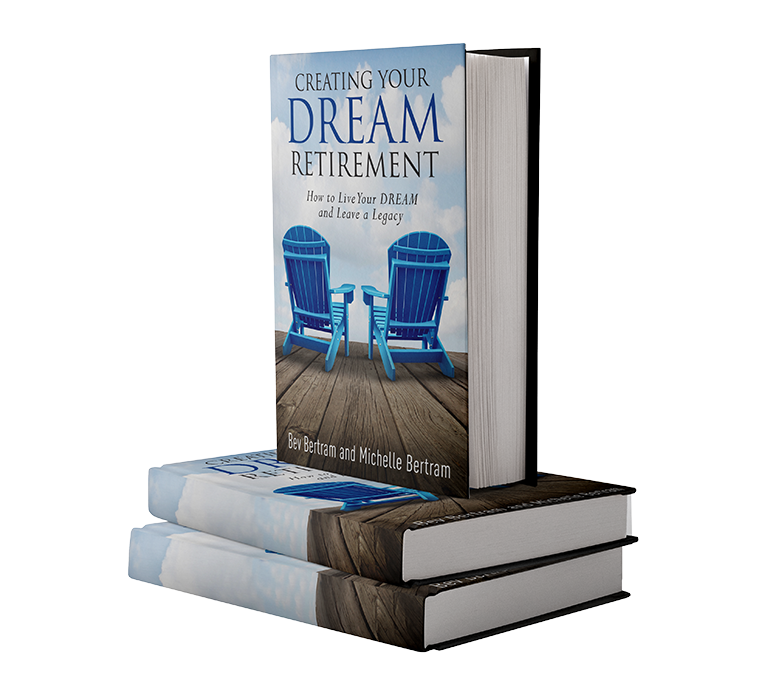 Financial Advisors Who Believe ....
In the value of relationships
The first relationship we value is our relationship with God. Therefore we strive to honor Him in all we do.
In addition, we believe in open and honest communication while being an encouragement. Building relationships with clients and business partners who are likable, coachable and ethical is also important.
In the value of learning and personal growth
Next, we also believe in the value of coaching, personal growth and learning. This applies both to our clients and ourselves. As a result, we continue to further our knowledge each year by attending multiple coaching and training events. Foundationally, we believe in a humble attitude, an open mind, a commitment to take action, and a passion for a purpose.
In the value of a team and a macro-financial strategy
We also believe in macro-financial planning. Hence, we believe in the value of a team approach. In macro-financial planning, all areas of a financial strategy are reviewed. This includes tax planning, cash flow management, investment positioning, estate preservation, and all that entails. In order to provide a macro-financial strategy, we work with other professionals such as CPAs, attorneys, money managers and other financial advisors.
In the value of giving back
Finally, we believe in giving back and being a good steward. A big part of that, we feel, is taking care of the poor, as there are thousands of scriptures referring to this very topic. Thus, we give to different organizations on a local and international level, but the greatest by far is our Operation Go projects in Haiti, which include three orphanages. Please go to operationgohaiti.org to learn more.
Pictures say a thousand words...

We serve clients in Mineral Point WI, Dodgeville WI, Platteville WI, Lancaster WI, Fennimore WI, Boscobel WI, Richland Center WI, Muscoda WI, Spring Green WI, Mazomanie WI, Sauk City WI, Middleton WI, Madison WI, Fitchburg WI, Verona WI, Mount Horeb WI, Barneveld WI, New Glarus WI, Monroe WI, Belleville WI, Oregon WI, Stoughton WI, Darlington WI, Cuba City WI, Hazel Green WI, Belmont WI, Dubuque IA, Freeport IL